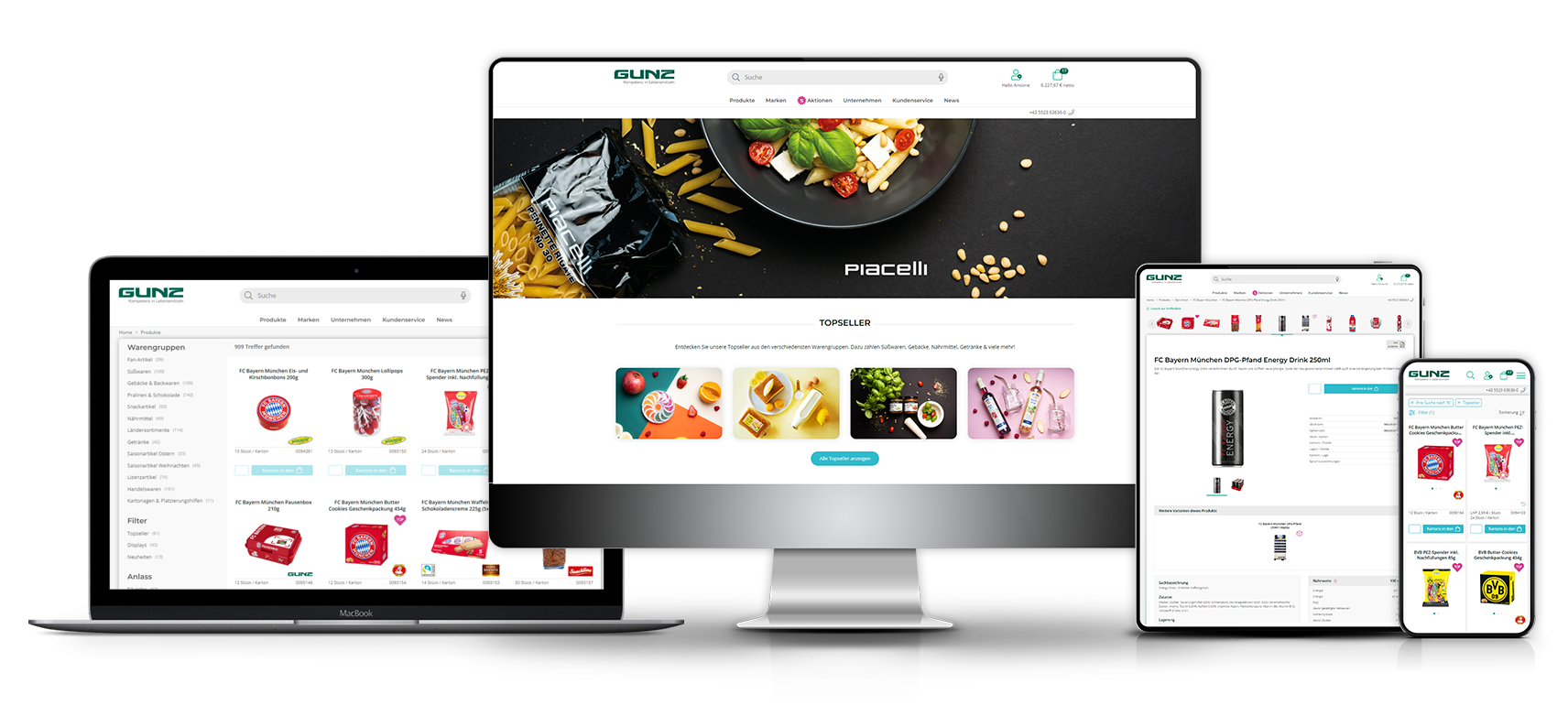 Web shop: user-friendliness increasing all the time
Our Internet platform has been enthusing customers all over the world for several years. Users from a wide range of customer categories use our wide-ranging online tool at www.gunz.cc every day.
The customers of Gunz Warenhandels GmbH benefit from the rapid flow of data regarding the products and orders all over the world. And that means both small scale buyers and the large retail chains. That makes working with us extremely easy!
Changes and optimisations are being made to several parts of our website all the time. We have been benefiting from the know-how of our partners Iconparc, from Munich, for several years. At the end of last year, we developed one of our most significant online innovations: Our website is now responsive. This means that our homepage can now be optimally displayed on smart phones, for example. This further development has placed the online ordering process at Gunz Warenhandels GmbH on a whole new level.
We would like to take this opportunity to thank our customers, suppliers and employees for their almost entirely positive feedback.
We are very pleased that the new developments have been so well received and hope that they will continue to be. The increasing customer satisfaction makes it clear to us that we are going in the right direction. And that's something we are very happy about.

After all, it makes people want more.
Our "online clock" won't stop for a long time yet! The process will continue, and we are also developing even more efficient features to become more user-friendly all the time. These are often small, but exceptionally significant parts of our all-around Gunz service package.
We are pleased to present these new features to you:
Download pictures
Feature for logged in users
(Button in the product view)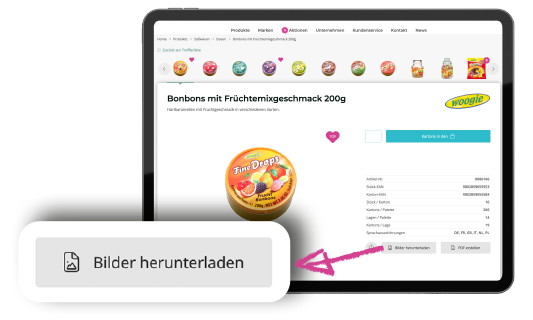 Share
Feature for all: share products via email, WhatsApp, Facebook and LinkedIn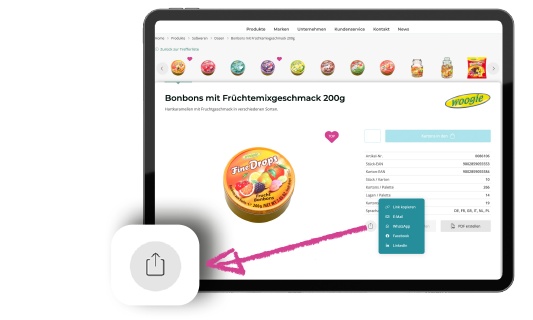 Dark mode
For all of those who prefer dark mode. The setting can be made at the top of "My account".