Climate protection
Our key goal in this area: preventing the use of unnecessary resources. This is an area in which we have always led by example; from the latest buildings, systems and machinery to our economical vehicle fleet.
In recent years, we have invested in a variety of other sustainable measures:
Conversion of all our lighting in Mäder (AT) and Magdeburg (GER) to LED → 80 percent saving in lighting energy
Heating in Mäder (AT) with biogas produced at a local composting plant; conversion to a heat pump in 2022, as in Magdeburg (GER)
Electrically-operated forklift truck; current conversion to energy-saving lithium-ion technology
A photovoltaic power plant at our location in Mäder (AT) covers half of our requirement for energy, in Magdeburg (GER) twice as much; we only purchase green electricity; surpluses are fed into the public energy grid
State-of-the-art stretch films to secure loads → avoidance of 100 tonnes of plastic waste per year
We mainly organise our own transport services; this and other measures, such as the optimum utilisation of pallets, avoids thousands of HGV journeys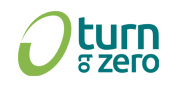 We have been partners to "turn to zero" for several years and are acknowledged as a company with climate-neutral locations.
Despite every effort, it is not possible to entirely prevent emissions of CO2. We therefore offset our emissions with high-quality climate certificates and are 100 per cent CO2-neutral.
We also support a climate protection aid project in Ethiopia: an "all-round package" for approximately 5,000 households in eight Ethiopian communities; including, per household: two efficient cooking stoves, vegetable seeds including training on growing vegetables, tree seedlings including reforestation projects, a solar-powered light source, as well as the WADI drinking water treatment which is solar powered → the project has the goal of improving the living conditions of the local people.
Our contribution alone allows for approximately 350 of these 5,000 households to be equipped! We are very proud to participate in this excellent project.