Donations instead of customer gifts
18.12.2014
As in previous years, we will give up again on customer Christmas gifts this year and instead donate to charities. We find that gifts are more valuable in form of donations. With more than € 15,000 of donations, we support this year:
ORF-campain "Licht ins Dunkel"
Social campain Vorarlberger News "Ma hilft"
"Lichtblicke" from the community Altach
With product donations we support:
Ronald McDonald Children's Charity in Austria
Gunz-Shopping for UN-Diplomats
20.11.2014
Since 1966, Geneva is home of the european headquarters of the United Nations. Besides 2800 offices, here also 34 conference rooms located.
8000 nations meetings are held here annually, of which around 600 of these meetings are larger gatherings. On the UN premises a shop for the UN staff and diplomats was established. Here are many products from the Gunz-range available.
ANNE GEDDES®
29.10.2014
ANNE GEDDES®, with her distinct style of photography, is one of the most successfull baby photographers in the world. The Australian born mother of four children, who now lives in New Zealand, expresses in an impressive manner the preciousness of babies and young children in the form of photography.
We combine this impression strength with pleasant taste impressions.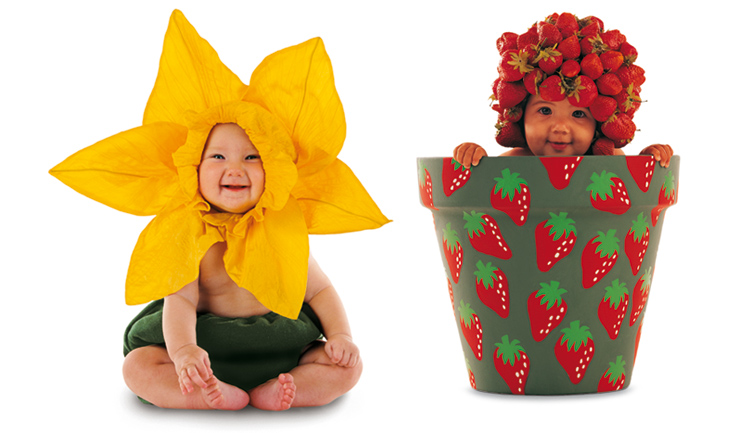 PICK & MIX - Your customers will mix according to their own desire!
12.06.2014
Coconut, hazelnut, cherry, mint, cappuccino and much more ... your customers will be amazed at what chocolate variety can be put together here by themselves. And that to a very attractive price!
Your customer benefits from the huge selection as well as from the reasonable price and from a neary unbeatable mark-up and a perfect price- and performance ratio!
The Pick & Mix-system:
You will receive a plastic-display as shown below with 8 empty shelves. These shelves can be easily filled with each approx. 1kg of finest pralines of your choice. Your customers can choose and mix their own favourite pralines.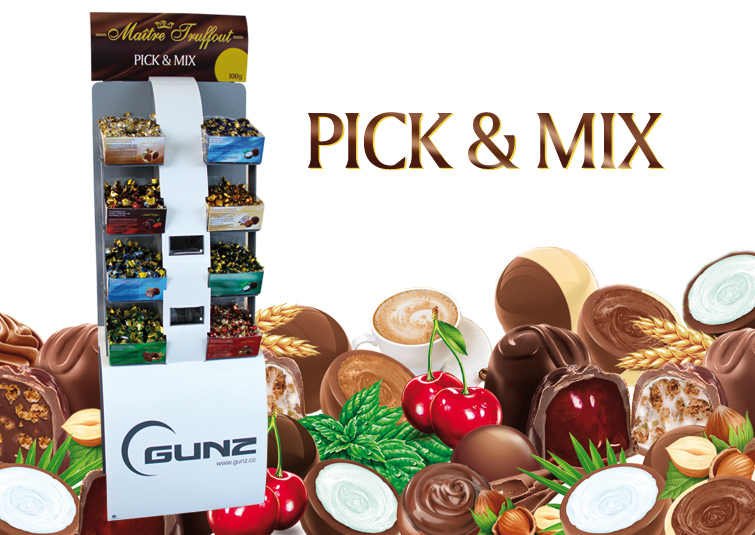 Architecture of the year
17.02.2014
The Gunz logistic centre Magdeburg received at the end of the year 2013 the Magdeburg architects- and engineer award for "architecture of the year 2012" in the catagory new construction.
The entire team from the architecture office hammer-pfeiffer in Lindau as well was the building owner Werner Gunz was delighted about this title.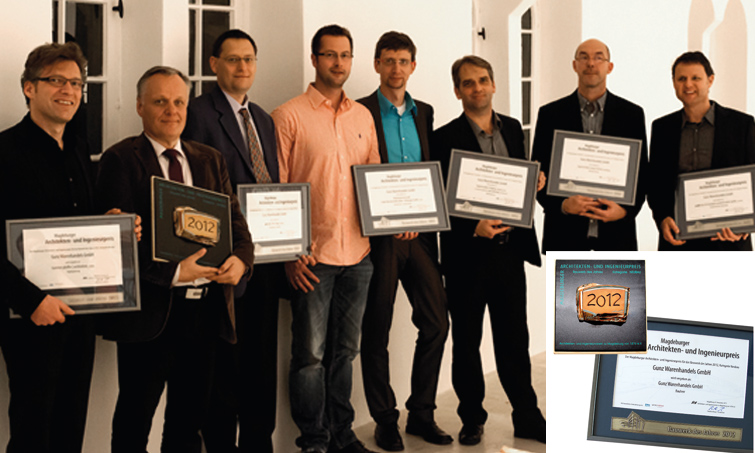 Donation delivery to "Tischlein Deck Dich" and school home Mäder
15.01.2014
The aid organization "Tischlein Deck Dich" (food pantry for people in need) and the school home Mäder (therapy centre for handicapped children) received recently each 5.000,- EUR in donation checks.
Expansion continues after recent record sales
14.01.2014
Recording an increase of 17.7% Gunz Warenhandel GmbH has once again exhibited strong growth in terms of turnover in 2013.
Sales revenues of 100 million euros were exceeded for the first time in the company's history - exactly 104.2 million euros sales last year. This represents an increase of 17.7% over the previous year. "In the 17 years since the opening of the EU we have now seen double-digit growth 14 times" said Gunz CEO Werner Gunz.
Meanwhile, the traditional family run company, with headquarters in Mäder (Vorarlberg, Austria), delivers to customers in more than 85 countries on all continents.
Although the headquarters is in Austria, the German logistic centre in Magdeburg (Saxony-Anhalt, Germany) has developed into an increasingly important trans-shipment point. With these two locations Gunz has a capacity for 250 million euros. The location of the logistics centre in Magdeburg, with its proximity to the Port of Hamburg, has already proved to be very positive: "We handle about 50% of our shipments in the Magdeburg logistics centre" says Stefan Gunz, Operations and Logistics Manager.
There is however still plenty of room on the shelves and in the warehouses. But the pace of expansion shows that the Gunz brothers Helmut and Werner already recognised the need for space when planning in 2011, "focus is more and more towards the markets in Asia, particularly China. For the Chinese, European food is a status symbol. There is enormous potential there". The main markets are however in Europe: Germany then Switzerland and then the Netherlands.
The largest growth value was achieved in Italy - ahead of China and France. The new office opened recently in the U.S. gives Werner Gunz an optimistic outlook for the next year: "We will approach the American market without any pressure. First we will study the mind-set and the purchasing behaviour".