Merry Christmas and a Happy New Year!
22.12.2015
We would like to thank our customers and business partners, colleagues and friends, families and all their members for a great and successful year 2015. We wish you a peaceful Christmas and a prosperous New Year!

As in previous years, we will give up again on customer Christmas gifts this year and instead donate to charities. We find that gifts are more valuable in form of donations. With more than € 15,000 we support this year:
ORF-campain "Licht ins Dunkel"
Social campain Vorarlberger News "Ma hilft"
"Lichtblicke" from the community Altach
We wish you a Merry Christmas and a Happy New 2016!
Construction work at the New York Gunz Shop are running at full speed
18.12.2015
Our new shop in New York is currently under construction on Bedford Avenue in the Williamsburg district due to location optimization. In a few weeks we are looking forward to welcome american customers, tourists, local residents and all those who are interested in Gunz at the new shop right behind the Williamsburg bridge. The new shop concept with consists of European specialties combined with a coffee shop and wine bar, complemented by our most popular Gunz products. The Bedford Avenue will have a new addition of a glamorous shopping highlight!
Maître Truffout is very popular amongst Americans during Christmas shopping
14.12.2015
In this specialty shop in the heart of New York City, the Gunz products, especially the chocolates and pralines of the brand "Maître Truffout" are true bestsellers. Around Christmas, these fine pralines in a noble package make lovely presents to give away.
Greenland is preparing for the easter bunny
25.11.2015
While here advent calendars, Santa Clauses and tree ornaments go over the counters and everyone stocks up on the first christmas treats and decorations, the Greenlanders are already a big step ahead of us: In our current and latest export country "Greenland" they already greet the Easter Bunny! The first sweet and chocolaty spring messengers for the Easter holiday has already left our warehouse toward Greenland and awaits to to be received in Greenland. The reason is quite simple: In the winter months, the ice is so thick that the Easter Bunny would not get through the waterway and so the delivery has to be provided now.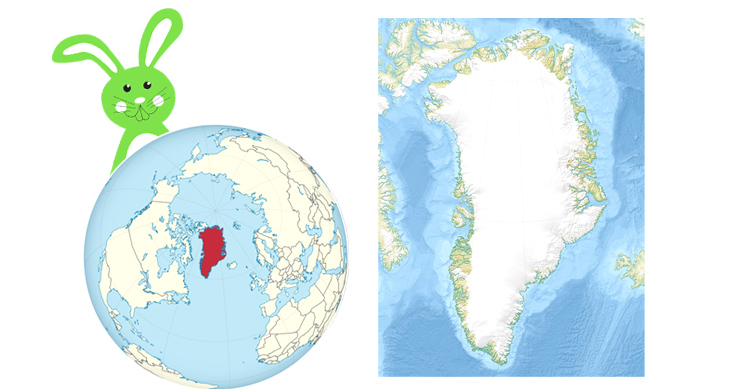 Customer and exhibition visit in shanghai on the fhc china
25.11.2015
As every year, we were again represented with a booth at the FHC China in Shanghai. Our Asian export experts were on site at the exhibition, but also participated in personal visits to the metropolis to take time for personal meetings and intensive discussions.
Love & Fun
23.11.2015
Shrovetide, the fifth season, has officially begun and the lovers taken by cupid celebrating their jubilee soon! Valentine's Day, the day of all lovers, is on 14th February 2016!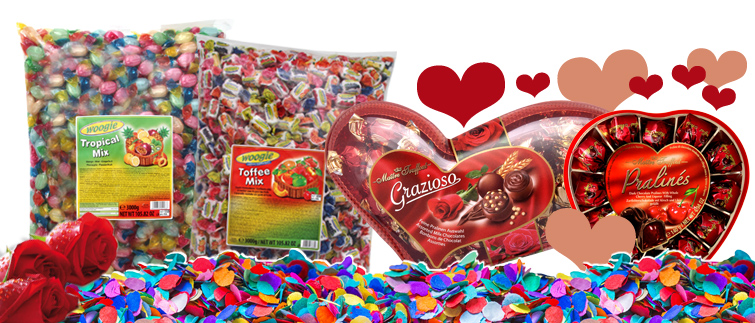 To find the matching items for important cccasions, easily use our new filter function.
News from the online tip-box: multiple stores - only one log-in
20.11.2015
You have several retail stores?
From now on you only need one login to order easily in our webshop!

Inform us about your stores and we will create your log-in datas accordingly.

To order for your different stores, please proceed as follows:
www.gunz.cc
Log-in
Select the applicable store before filling your shopping cart.
Unter "My account" you can review your data.
You can change anytime during the ordering process between your stores. Orders shall be parallel feasible.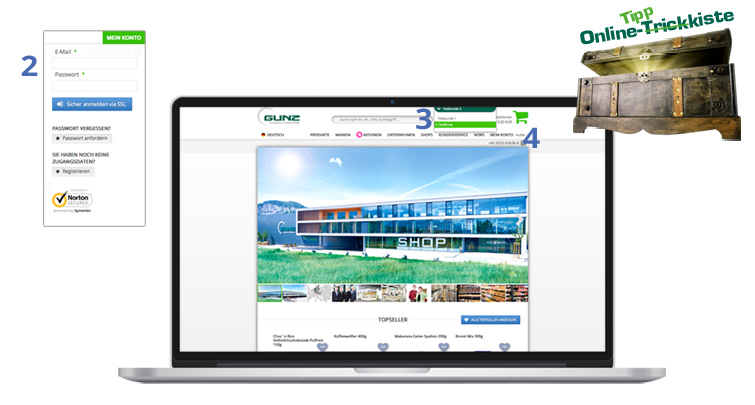 News from the online tip-box: your pricelist as pdf
21.10.2015
Easily create your own personalized price list as PDF.

If your are already a webshop-client, please proceed as follows:
www.gunz.cc
Log-in
My account
My pricelist
Choose pricelist design (catalog or spreadsheet)
Click on button "create my pdf pricelist" (process takes about 30 seconds)
Open immediately or save on your computer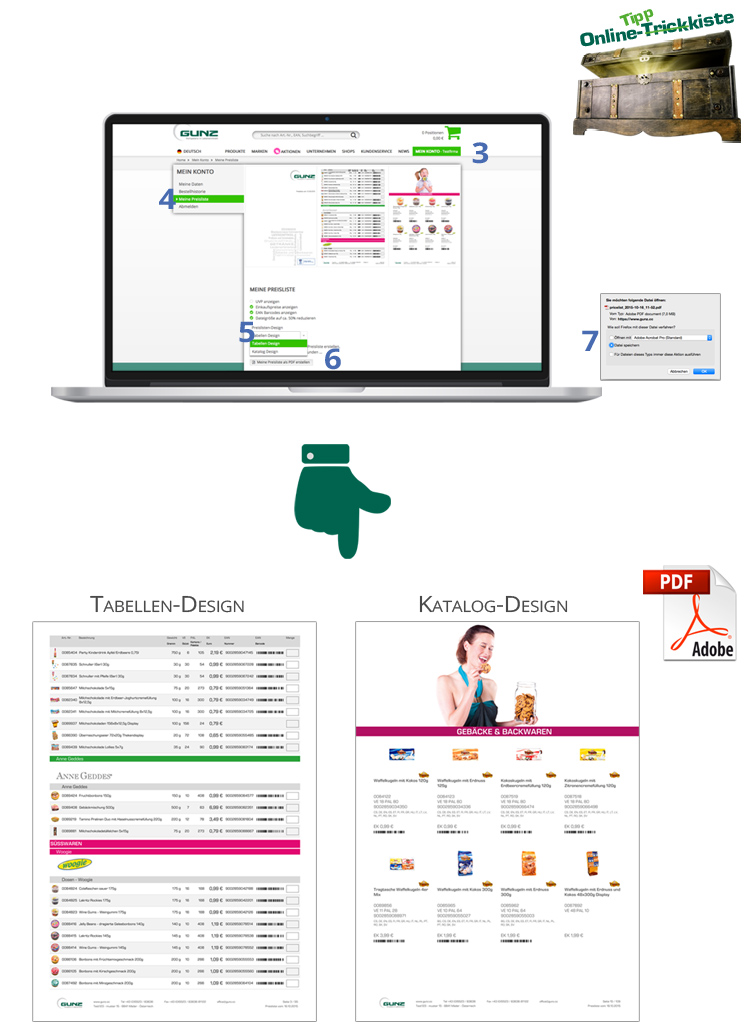 Your are not yet client in our webshop?
New online-platform for food whole salers and a completely new packaged assortment
19.10.2015
Incredibly fast, easy to handle, clear and well structured. So presented itself a few weeks ago our newly revised internet platform as well as our new centralized catalog.
The handling is easier, the presentation of the products is clear and explicit, the pace is incredibly fast!
Just try it by yourself:
In addition to that, cleaned-up, newly arranged and designed: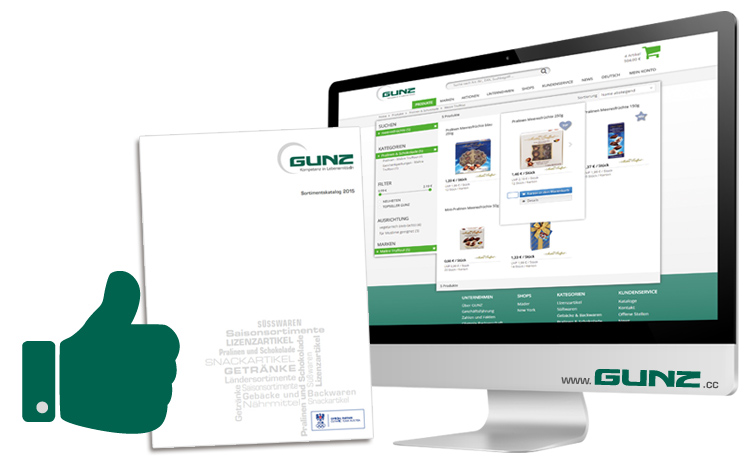 Olympia Baku 2015 - 1. European Games in Azerbaijan
19.6.2015
"The Asian Games, PanAm Championships, Commonwealth Games have decades of tradition, it is time that the European Games establish in the sporting calendar," said the Austrian Olympic Committee President Karl Stoss recently.
And exactly these mentioned European Games are the first in Olympic history and just take place. At this very moment with a lot of ambition, motivation and sportsmanship the European games are held in Azerbaijan. During 17 days of competition in 20 sports, also "our" athletes of the Austrian Olympic Committee compete against the competition. Currently there are nearly 6,000 athletes from more than 50 nations in Baku to collect important points for the 2016 Olympic Games in Rio de Janeiro.
We are delighted again to be part of the Olympic highlights and want to share this enjoyment with you and also with the first medal winners. See on the image: From Vorarlberg and also our neighbor from Mäder, Bettina Plank (Karate Club Little Dragon Mäder). (Images: ÖOC/GEPA)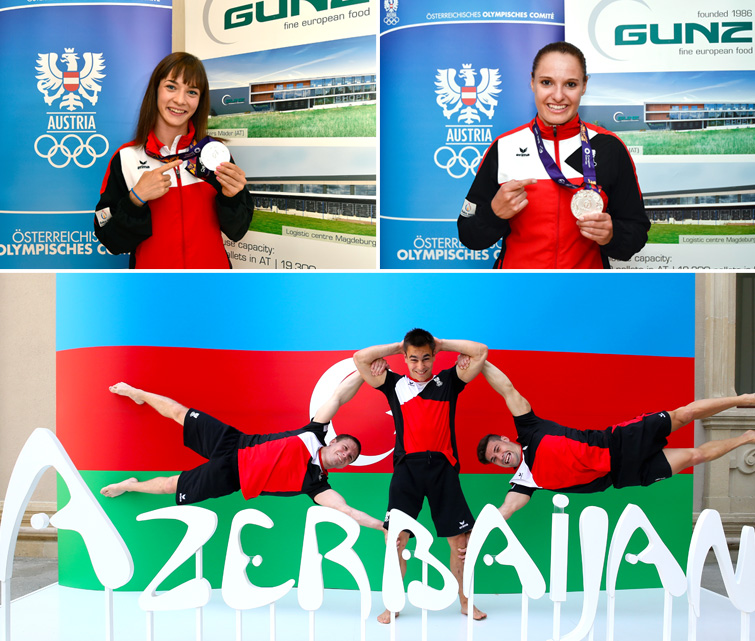 Our new blue truck

18.06.2015
Since a few weeks, this blue truck meets tone in tone with the delicate temptation of chocolate seashells: The chocolate & praline brand from Gunz, Maître Truffout, is recently on the go across Germany and Austria!
Greek specialties HELENA - the new brand
13.2.2015
With the new brand "Helena" we bring fresh mediterranean flair into the Gunz assortment.
The beginning of the new line "Helena" will make these six greek specialties in the glass:
Cheese cubes made from cow's milk with olives, dried tomatoes and herbs
Wine leafs filled with rice
Kalamata and pitted green olives, preserved in brine
Green olives filled with almonds, preserved in brine
Pitted green olives, preserved in brine
Kalamata pitted olives, preserved in brine
Olympia EYOF 2015 - European Youth Olympic Festival
12.02.2015
The organizations of the EYOF 2015 are looking back on a very successful performance. For the athletic participants from 45 countries (a record!) with great medal success, the multisport event in the Olympic youth can now proceed to memory. The presidents of the two national host committees from Austria and Liechtenstein, Karl Stoss and Leo Kranz, are very delighted about the smooth handling of the event and the extremely positive feedback from the guests.
Also, we as part of the sponsors were very pleased with the outcome of this successful mega event in our "Ländle" and thrilled about the great medal successes of the youth participants of the 2015 EYOF Vorarlberg/Liechtenstein! We are already looking forward to the anticipation of the next Olympic sporting event: The 1st European Games in Baku 2015 will take place from 12th to 28th of June 2015.
Olympia EYOF - "Rock the Alps!" from 25th until 30th January 2015
14.01.2015
Since 22 years, the two-year cycle is taking place, European Youth Olympic games are taking place. This year there is a premiere in both senses: For the first time two countries come together as organizers - and for the first time Austria plays the role of the host. The EYOF (European Youth Olympic Festival) will be in scene from 25th until 30th January 2015 in Vorarlberg and Liechtenstein. 1,000 athletes from 46 nations have been announced, a total of eight sports come to a holding (biathlon, ice hockey, figure skating, cross country skiing, Nordic combined, alpine skiing, ski jumping, snowboarding).
As a partner of the Austrian Olympic Committee (ÖOC) and as a Vorarlberg based company, we are very happy about this eventful occasion in our "Ländle". Under the slogan "Rock the Alps!" we keep our fingers crossed and we wish all athletic participants great success in the Youth Olympic Games and snacking on the treats made available from the home of Gunz!
Beforehand of the Youth Olympic Games, the "Chef de Mission Seminar" took place in Montafon in October. Olympic representatives from 46 nations were there and were pampered by our Pick & Mix chocolate treats.
As seen here: Christopher Sieber (l.) (Gold medalist Olympic Games 2000, Sydney) and Marlyse Pauly (r.) (EOC Luxembourg and member of the Evaluation Commission)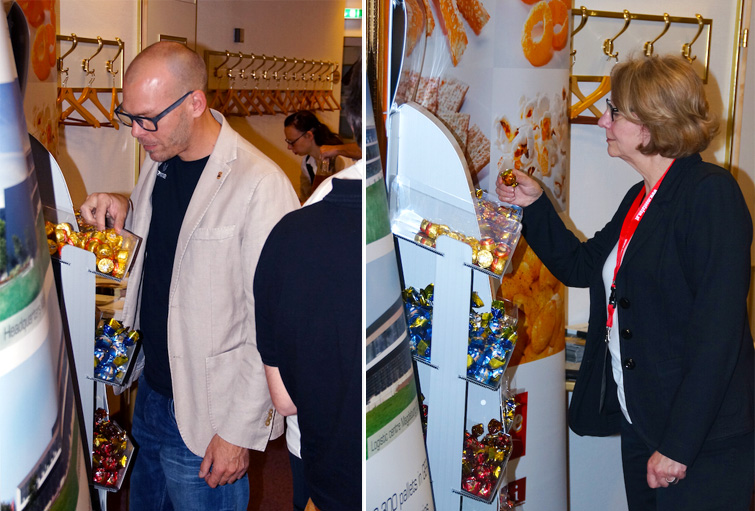 Repeat sales record by internationalization
09.01.2015
The year 2014 ended with a repeat record sales and an overall growth of 85% over the last five years.
With an increase of 8.5% in comparison to the previous year, the financial year ended with a record sales of 113 million Euro. This corresponds to an increase in value of nearly 9 million Euro compared to 2013.
"We can be very satisfied with the financial year 2014. With the net income for 2013, in which we have cracked first time the 100-million mark, we were able to increase the value by nearly 9 million Euros. This encouraging end of the year result, confirmed once again that we are moving in the right direction", says CEO Werner Gunz.
Strong countries
In the top-selling country rankings are Germany, Switzerland, Netherlands, Austria, France, Italy, Czech Republic, Belgium, Romania and Slovakia. Besides France, Switzerland, Austria and Belgium, the largest increase in values was also recorded in Hong Kong and Estland.
The positive growth was distinguished with certainty by the logistics branch in Germany Magdeburg (Saxony-Anhalt), which made the transport routes to our customers much shorter. The Baltic states have a very good history of development, where Gunz products are in high demand. Estonia is in the Gunz ranking already in second place in terms of revenue / population, right behind Switzerland.
Besides existing direct deliveries in 80 countries worldwide, following countries such as Reunion, United Arab Emirates, Indonesia, Malaysia, Gambia, Maldives and Ethiopia are now also supplied directly by Gunz.
Russia and overseas
The currency crisis in Russia was only effected in the last weeks of the financial year and at the end of the year the orders from Russia have become more cautious. Nevertheless, it was recorded a sales increase of 27%, a very strong growth.
In the overseas business, Asia is by far the most interesting market, already 7% of the total sales were made there. China and Hong Kong are hereby the leading nations. Japan, Philippines, South Korea and Singapore have also risen strongly in the past year. All together the Gunz products are already represented in 27 Asian countries.