Solidarity fund donated in full
10.01.2023
We would like to take this opportunity to thank all our employees, customers and suppliers for their loyalty and the confidence that they placed in us in the past year.
This year, we are pleased to have been able to put EUR 100,000 into our Gunz solidarity fund once again, as we do every year.
We originally set this fund up to the benefit of our employees – so that we can help them out if they ever find themselves in an unfortunate personal situation. If we don't use the fund during the calendar year, or if some of it is left over, we donate the remaining amount to charitable organisations.
In 2022, we are pleased to report that none of our employees were in need of this kind of help, which meant we were able to donate the entire EUR 100,000 to charitable organisations:
EUR 50,000 for Mäder children's home
EUR 25,000 to the "Ma hilft" charity
EUR 25,000 to the LICHT INS DUNKEL charity
We also made regular donations to the Vorarlberg "Tischlein Deck Dich" charity. This organisation collects surplus food from all over our Austria and distributes it to people in need.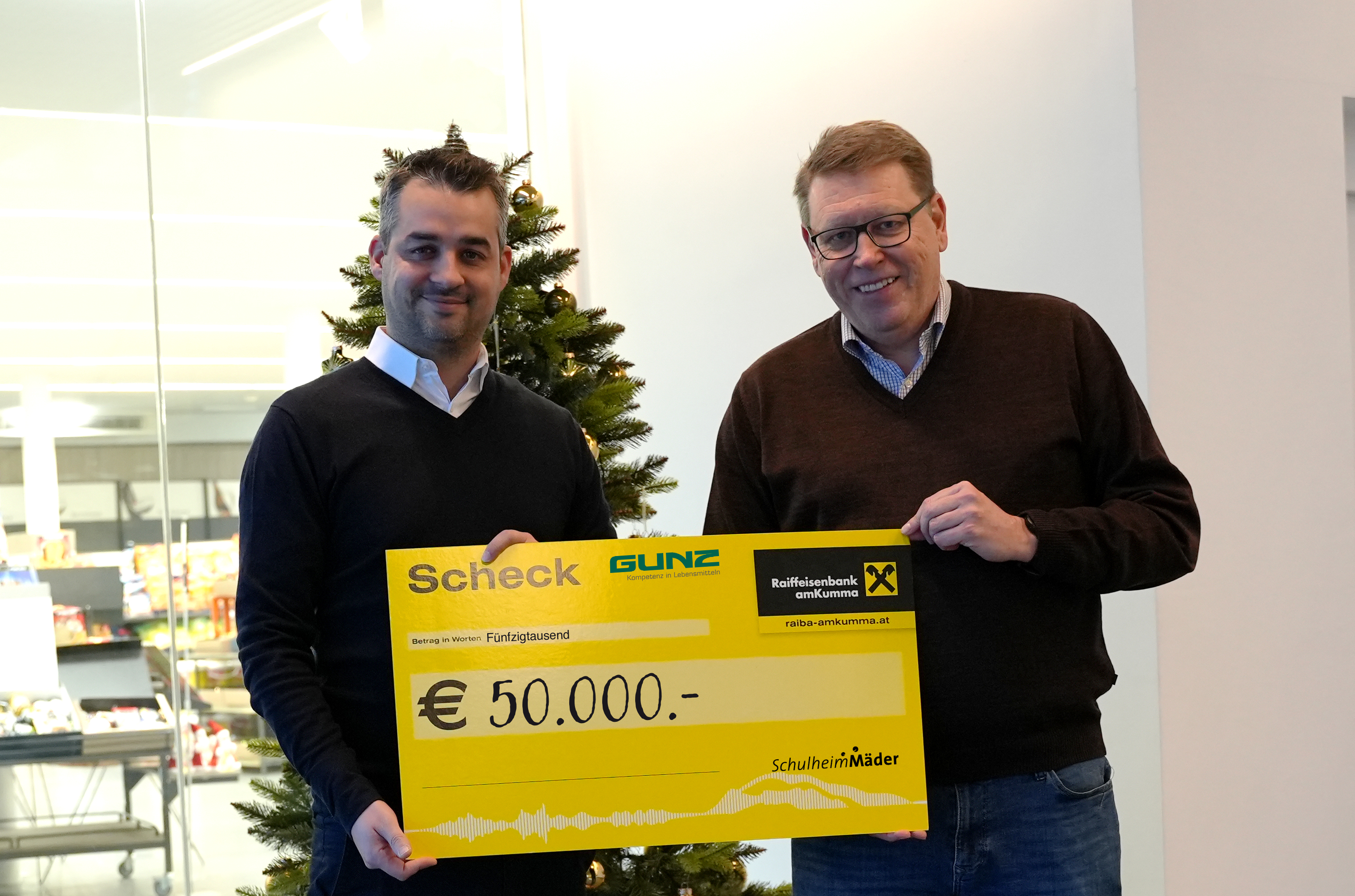 Arnt Buchwald (director of Mäder children's home) was very grateful for our generous donation.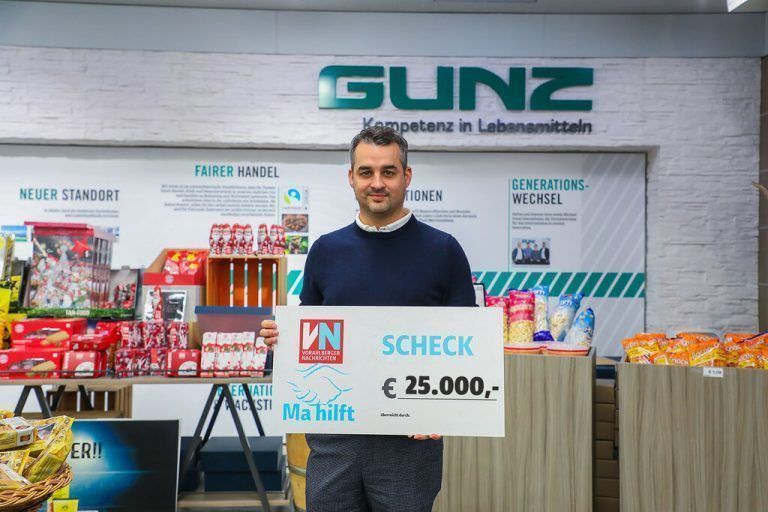 Michael Temel with our donation cheque for "Ma hilft": the Vorarlberg charity that helps people who find themselves in need of support through no fault of their own.
In addition to our donation of EUR 25,000, we also supported the LICHT INS DUNKEL (lighting up lives) campaign once again with the annual bike challenge.

In November, we participated in the 24-hour bike challenge as team sponsor once again. According to the motto "every ride is a good deed", famous athletes cycled in support of a good cause. Each kilometre that was cycled was converted into a donation.
The Vorarlberg Team completed an absolutely superb 742.4 km!
In the photo: Michael Temel (centre) with Kilian Feurstein (army athlete, cycling), Linus Stari (racing cyclist), Thomas Flax (wheelchair tennis player/on hand-bike), Susanne Moll (former snowboarder), Roman Neugebauer (team captain, ORF-Vorarlberg), Elias Schwärzler (athlete/YouTuber) (left to right).